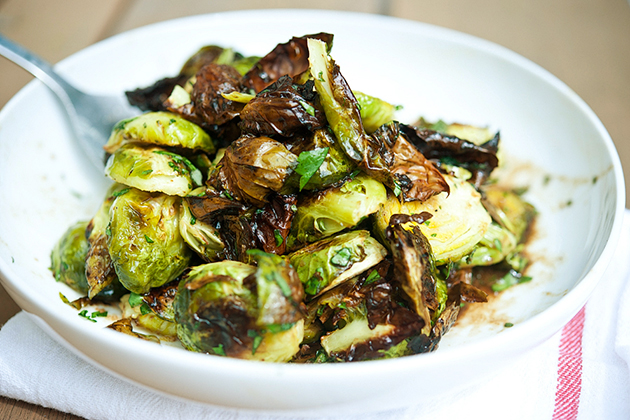 These Zesty Brussels Sprouts from Spontaneous Hausfrau were divine. They were crispy on the outside and the dressing gave them a special sort of tang.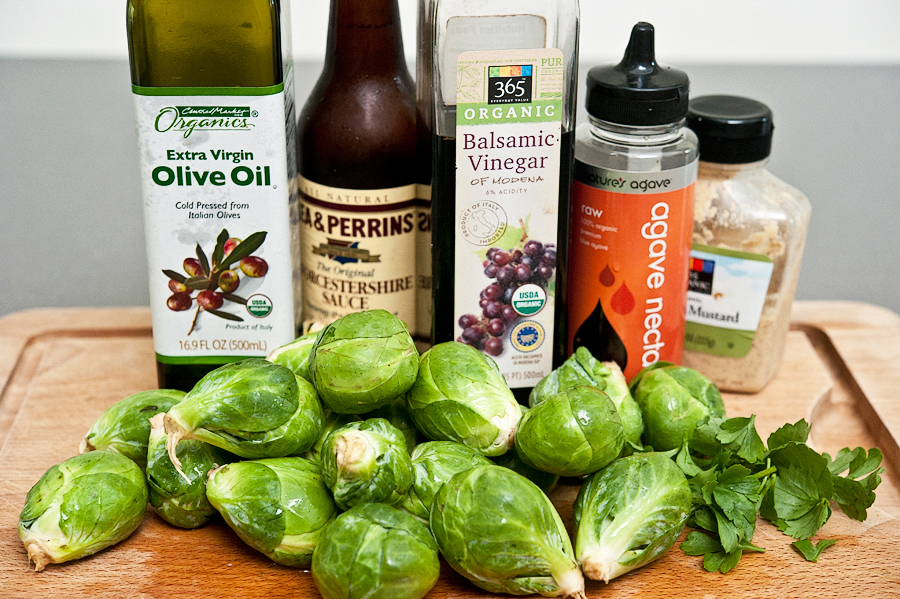 To make them, you will need: olive oil, Worcestershire sauce, balsamic vinegar, agave, mustard, parsley, and my friend the Brussels sprout.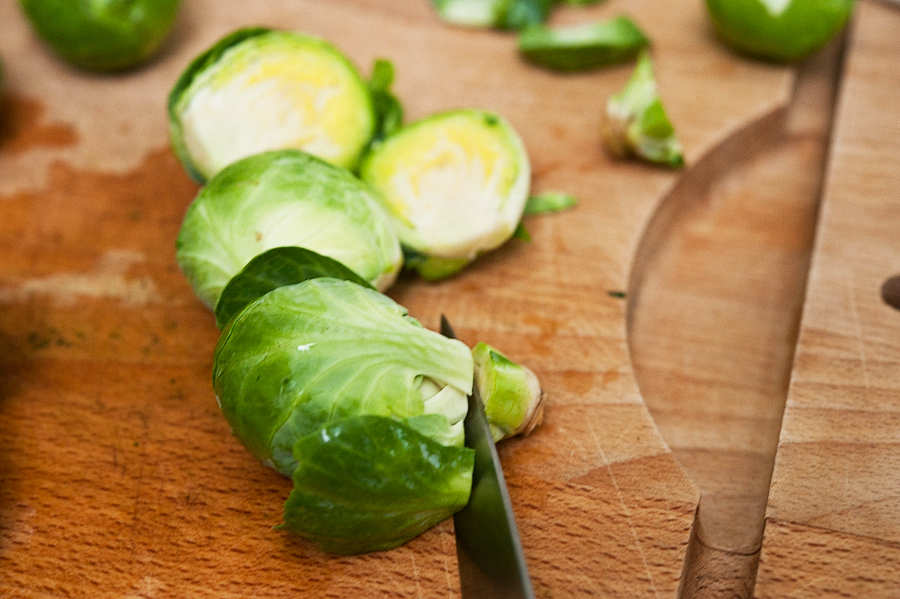 Start by trimming the bottoms of the Brussels sprouts and peeling off any spotty-looking outer leaves.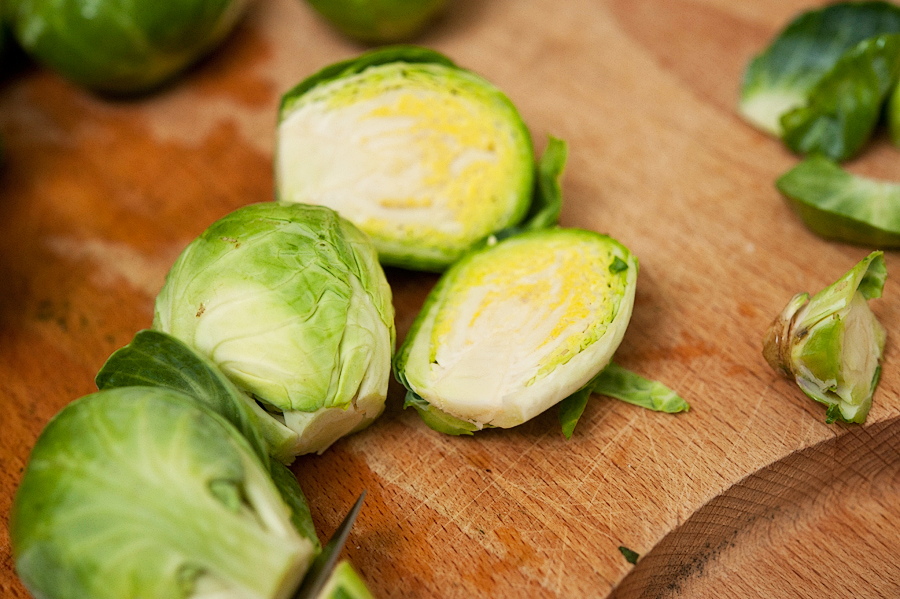 Then cut them in half. You could leave them whole if you desire, but they'd take a bit longer to cook.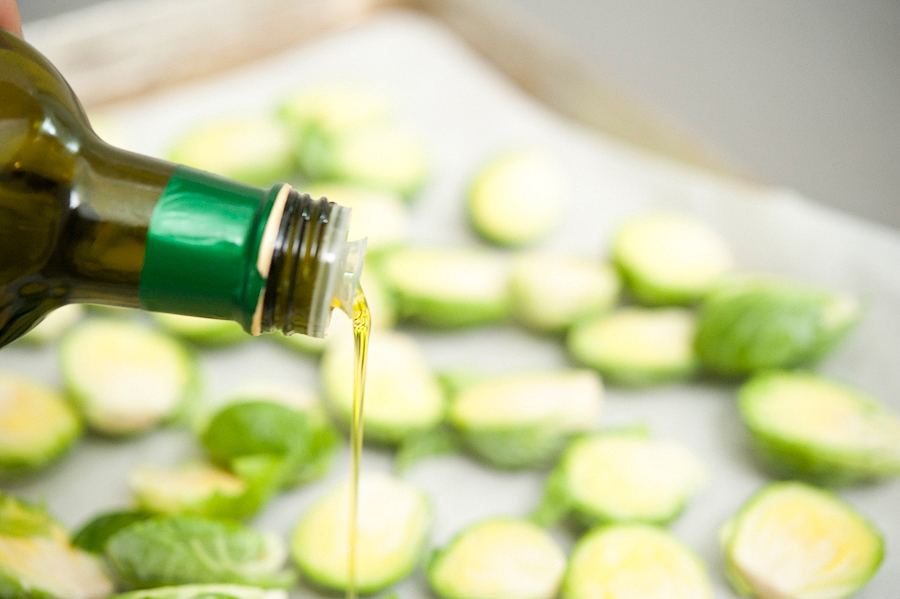 Lay out a sheet tray and line it with foil or parchment. Place the B-sprouts in a single layer and drizzle them with olive oil.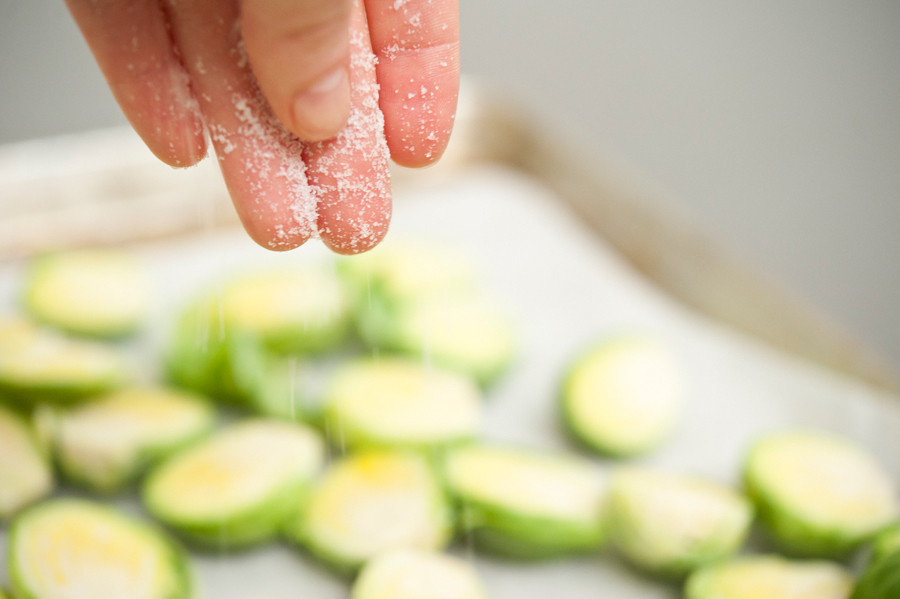 Give them a sprinkle of salt to help them crisp up in the oven.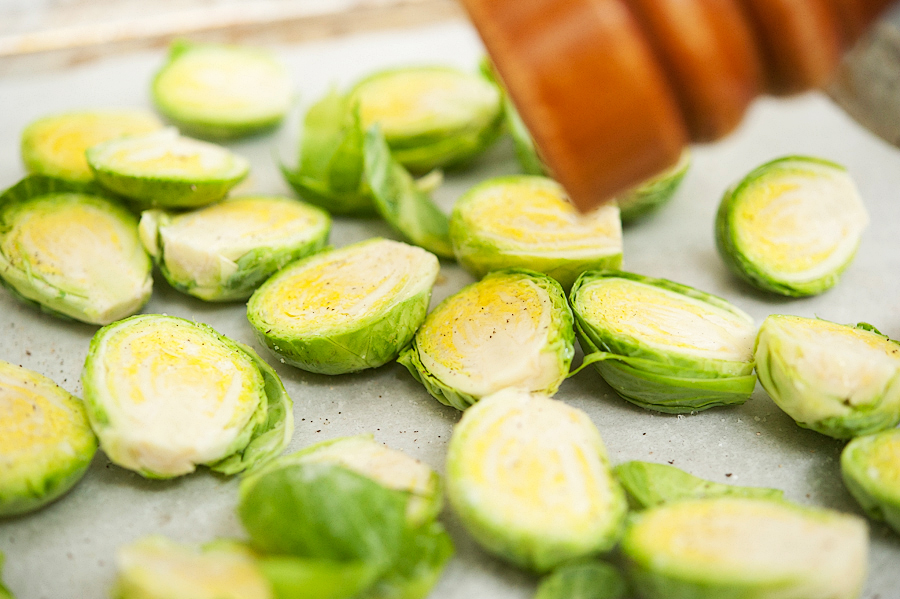 And add a dash of pepper for good measure.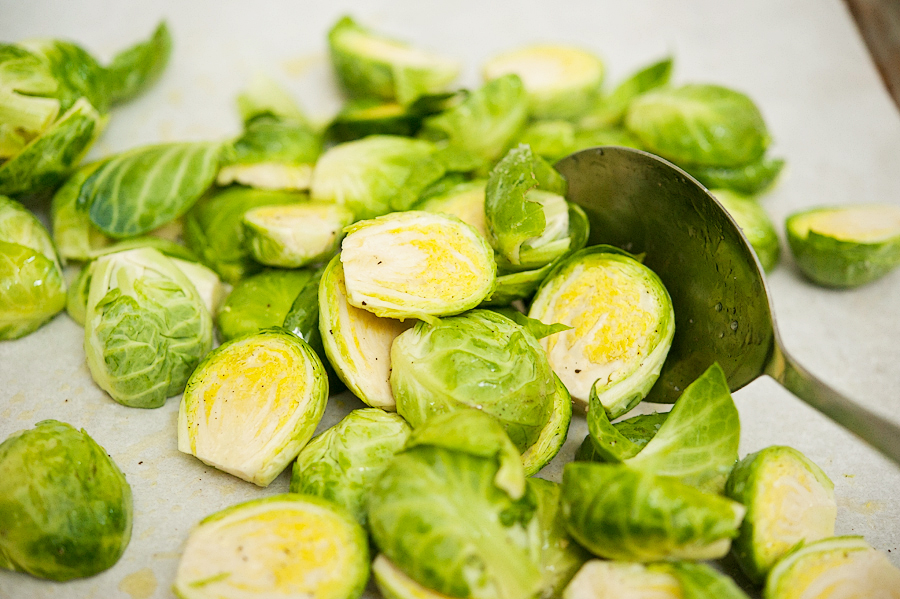 Toss them around so that they are evenly coated, then spread them out again into a single layer. Pop them into a 400ºF oven.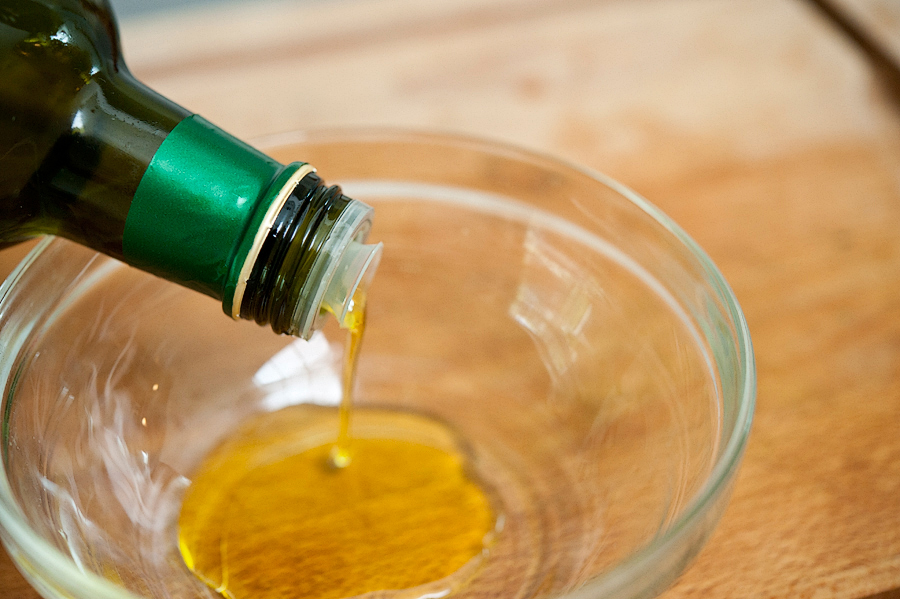 While they cook, make the dressing. In a small bowl, combine the olive oil …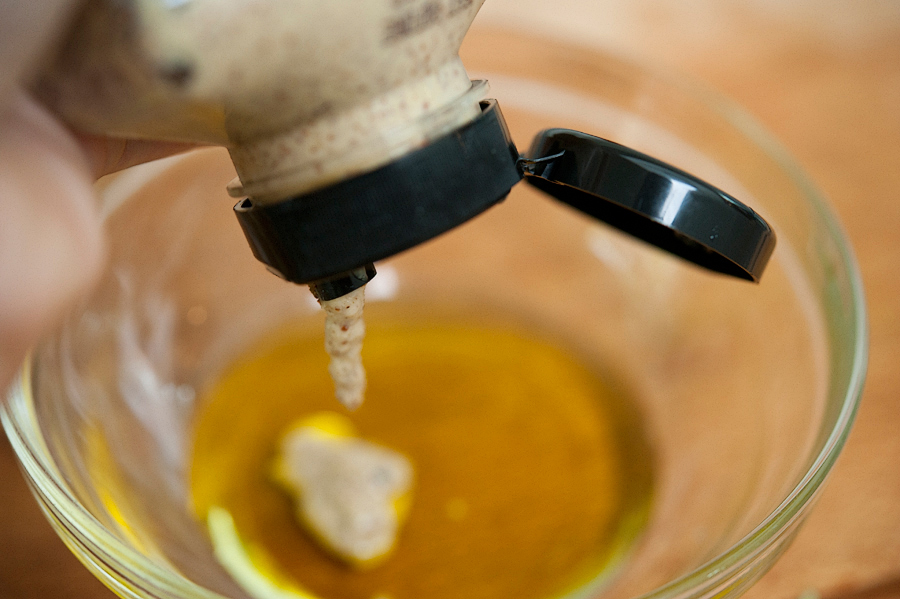 Mustard (you can use Dijon or your favorite kind here) …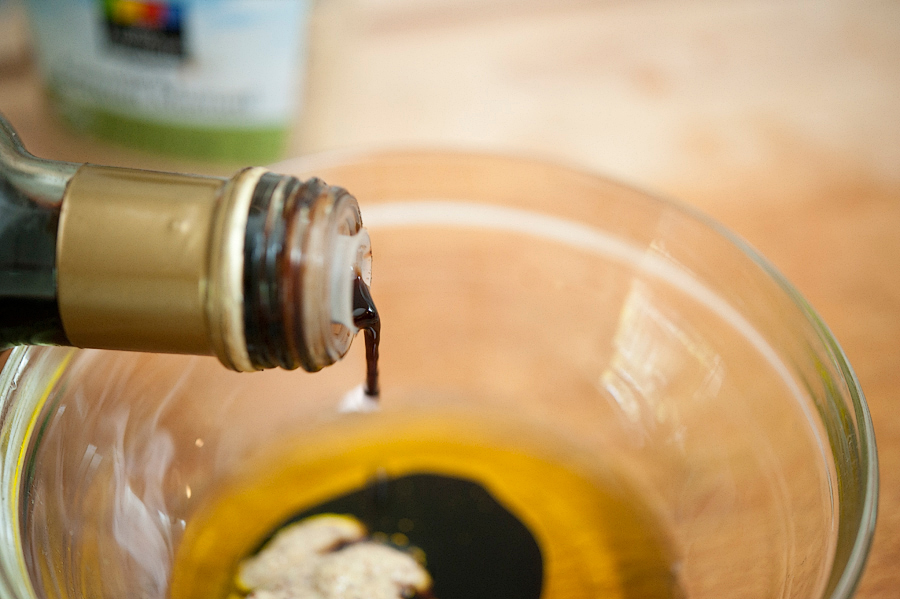 Balsamic vinegar …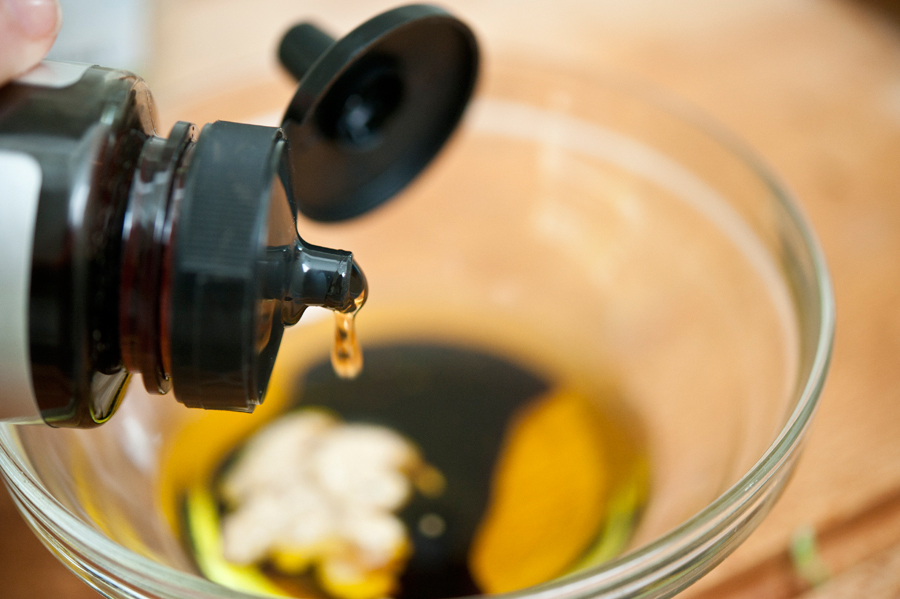 A touch of agave (or honey or a pinch of sugar) …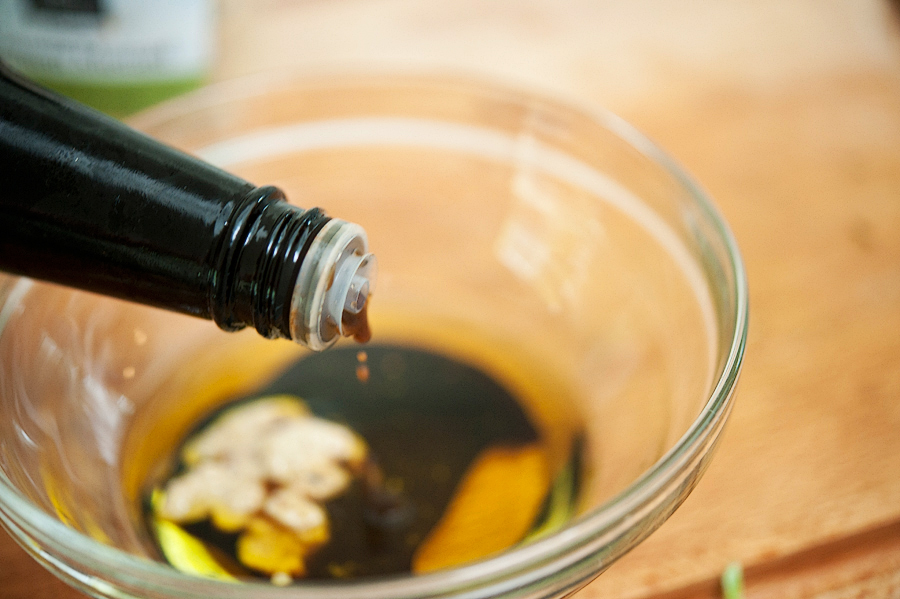 And the Worcestershire sauce.
Whisk it all together until it is uniform and emulsified and set aside.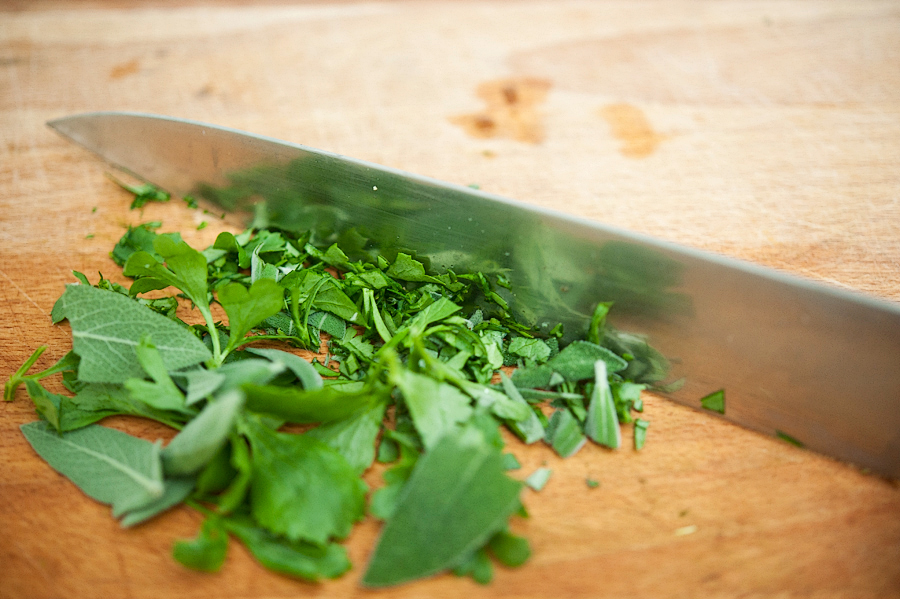 Check on the Brussels sprouts and give them a toss every so often while they're in the oven to make sure they cook evenly.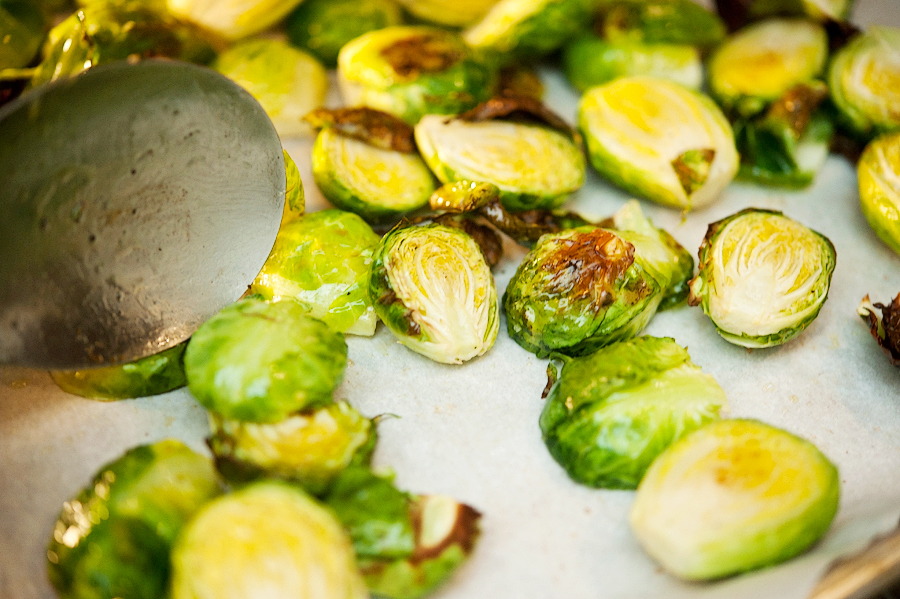 While they finish, coarsely chop some parsley. You can add some other herbs here too if you'd like. I added sage because I was in the mood and I happen to have a lot of it growing right now.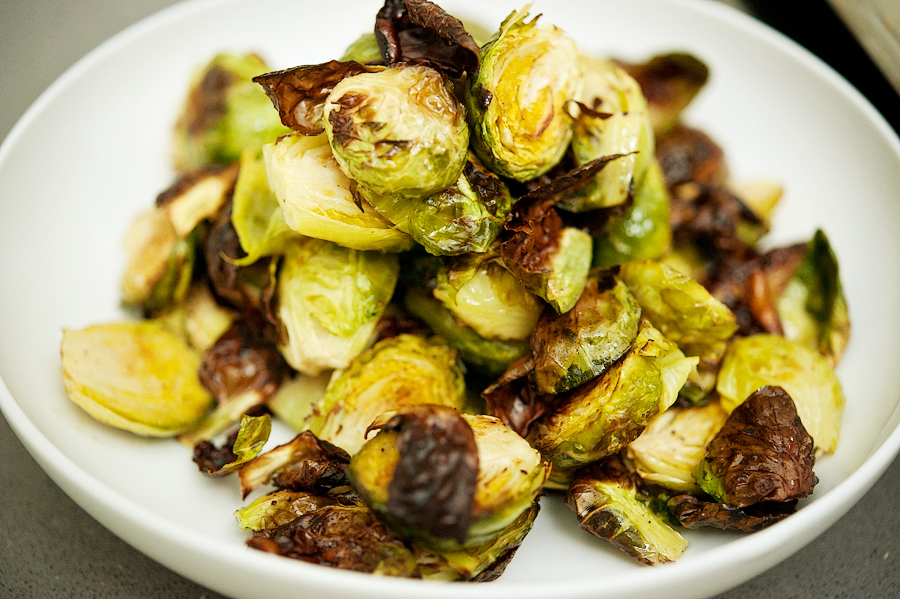 Gather the cooked, crispy Brussels sprouts in a serving bowl.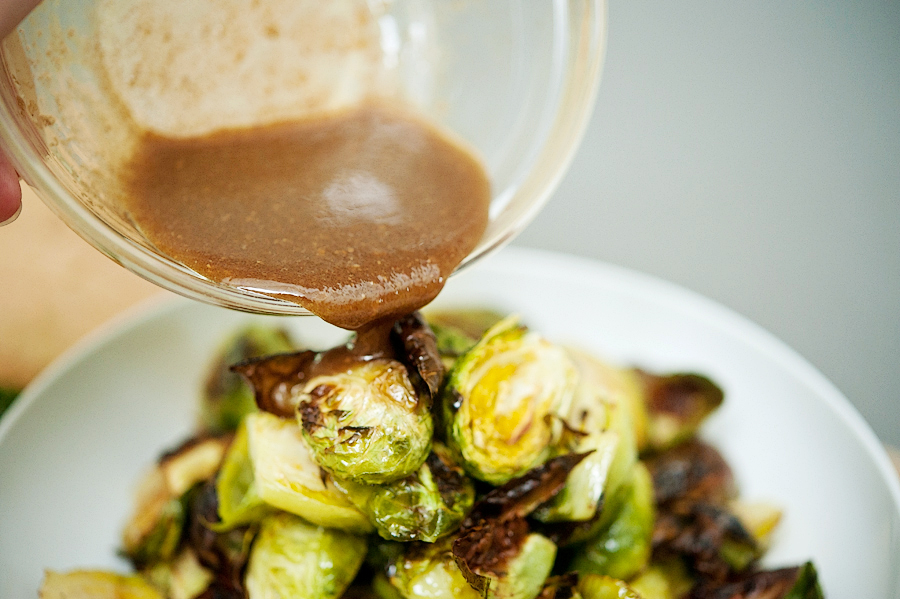 Pour the dressing over the top.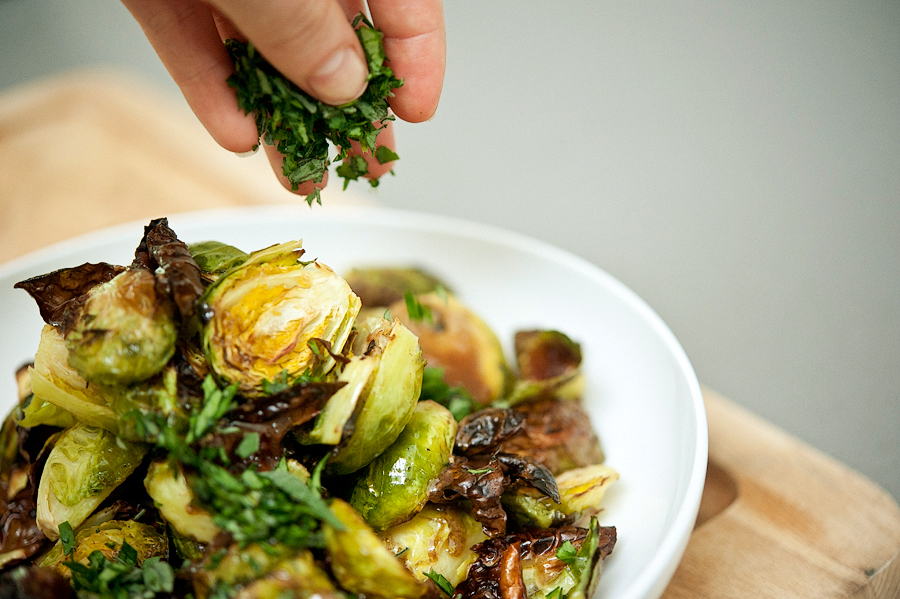 Sprinkle on the herbs.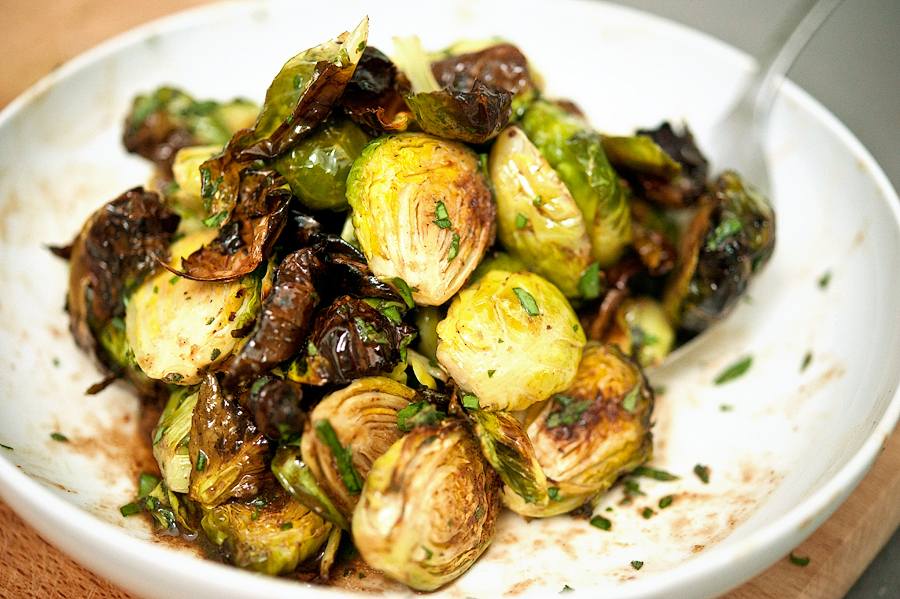 And give it all a nice toss!
These were really special. They were warm and crispy, the dressing was sweet, and I wished I had made a triple batch because they were gone in a flash. They are the perfect healthy afternoon snack. Thanks so much to Spontaneous Hausfrau for this wonderful recipe. Check out her website for other great finds!
Printable Recipe
See post on Spontaneous Hausfrau's site!
Description
Brussels sprouts are roasted until crisp and soft, then tossed in a tangy and slightly smoky vinaigrette.
Ingredients
5 Tablespoons Extra Virgin Olive Oil, Divided
1 Tablespoon Dijon Mustard
1 Tablespoon Balsamic Vinegar
½ teaspoons Agave Syrup
1 teaspoon Worcestershire Sauce
1 pound Brussels Sprouts
2 Tablespoons Parsley, Chopped
Preparation Instructions
Preheat the oven to 400ºF.
In a small bowl, whisk together 3 tablespoons olive oil, Dijon mustard, balsamic vinegar, agave, and Worcestershire sauce until thickened and creamy. Set aside.
In a large bowl, toss the halved Brussels sprouts with the remaining 2 tablespoons olive oil. Arrange the sprouts in a single layer on a sheet pan and roast 25-30 minutes, stirring occasionally, until browned and crispy. Toss with the reserved vinaigrette and fold in the parsley before serving.


_______________________________________
There's so much to say about Georgia, we don't know where to start. Leaving Wall Street for the French Culinary Institute, followed by a stint at the Gramercy Tavern and La Chassagnette in France, her passion for food and food traditions are evident and inspiring. Visit her site at Georgia Pellegrini, where you'll find more recipes, photos, learn all about her wonderful books Girl Hunter and Food Heroes, and enjoy her latest adventures.