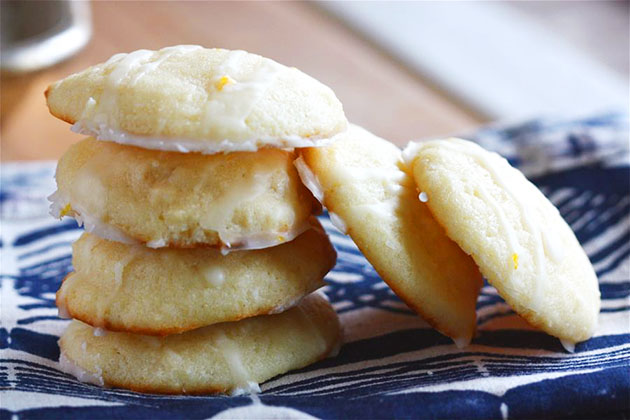 When I saw this recipe from TK member The Church Cook, I thought I was buying into a lemon-flavored shortbread cookie experience. Oh no, my friends–these Meyer Lemon Ricotta Cookies were better than a typical shortbread cookie—times four hundred thousand. These cookies are soft and pillowy; they walk the the line—perfectly—between tart and sweet.
Spring is in the air. It's upon us, and what better way to embrace it than baking up a batch of these light and zesty cookies. I made these twice: once using Meyer lemons (my grocery store still has them stocked), and then a second time using regular lemons. Both times resulted in utter deliciousness. 
Let's dive in!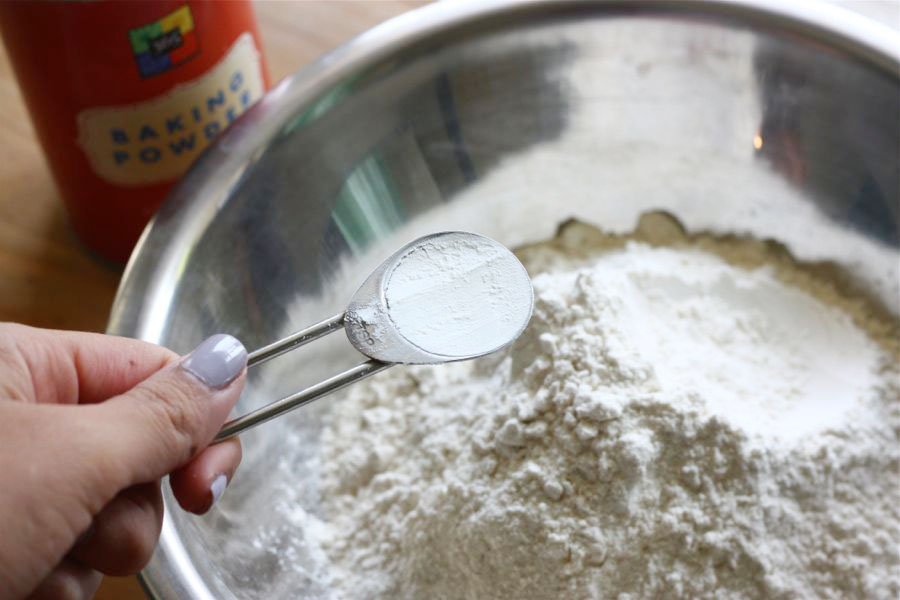 Start by mixing all of the dry ingredients together: all-purpose flour, baking powder and salt.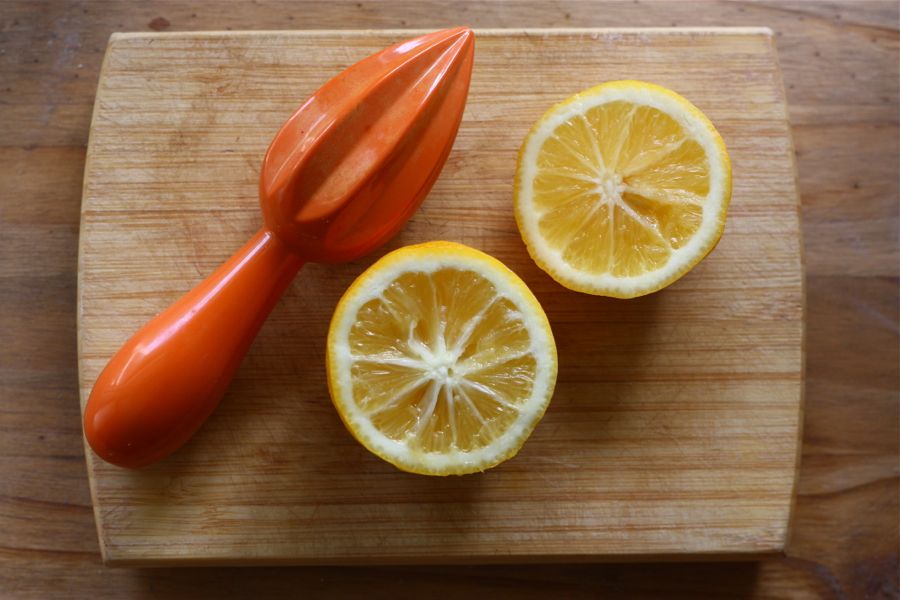 Slice the lemon. Get it ready.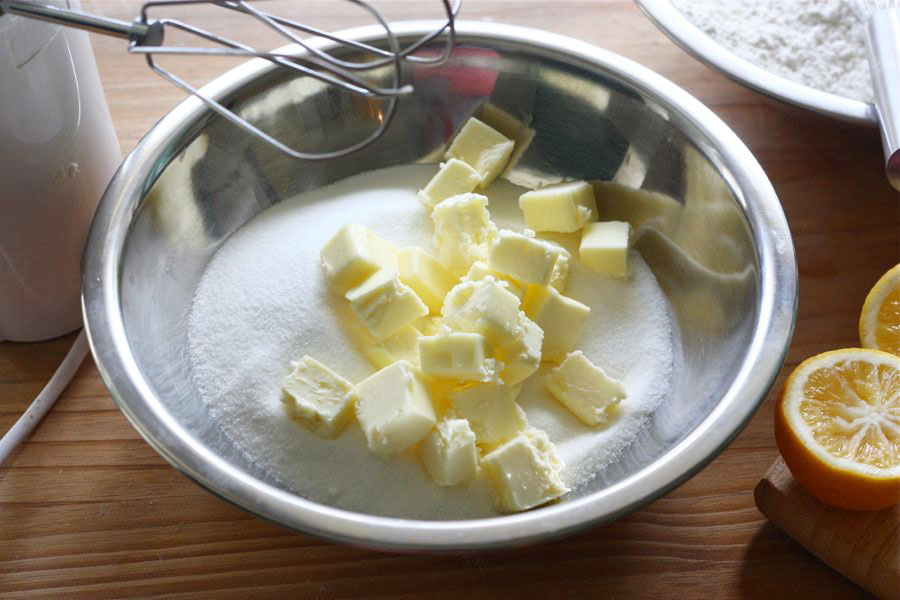 Next, beat the sugar and butter together until nice and fluffy.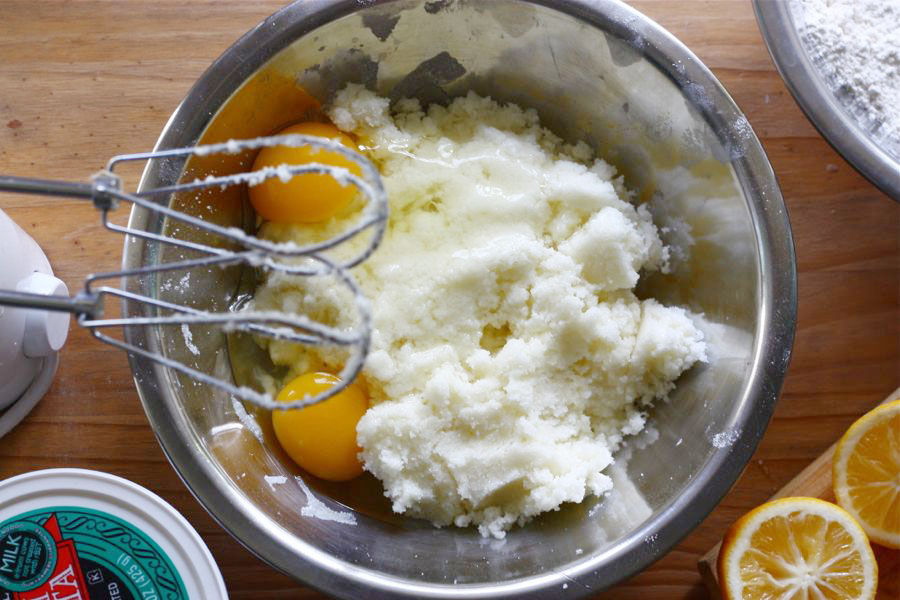 Add the eggs.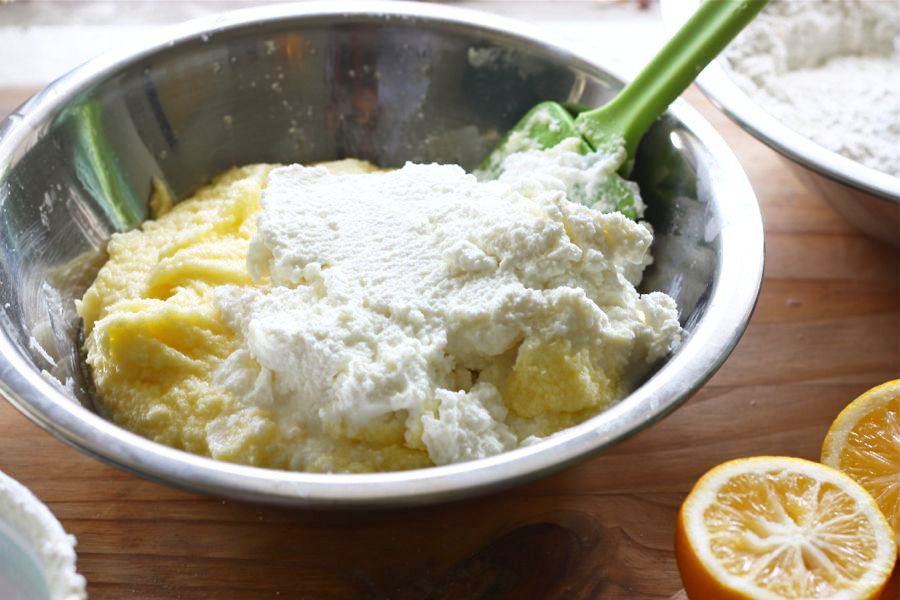 And then the ricotta. (We're almost there!)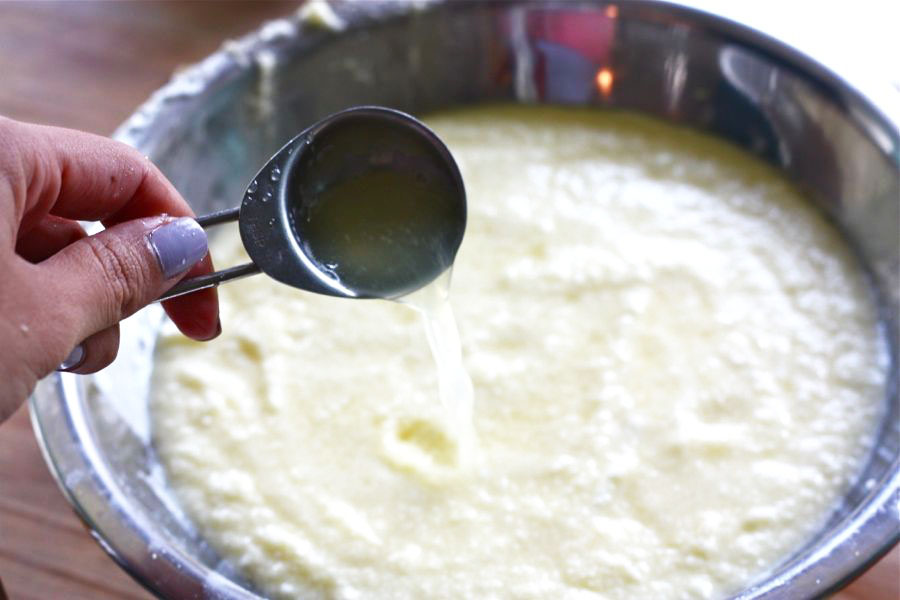 Fresh lemon juice is added in.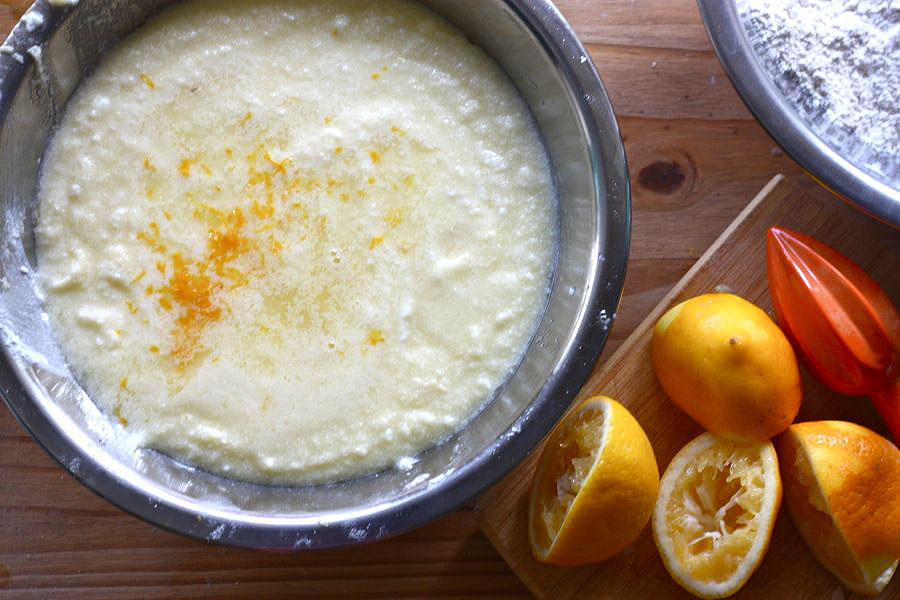 And lastly, the lemon zest.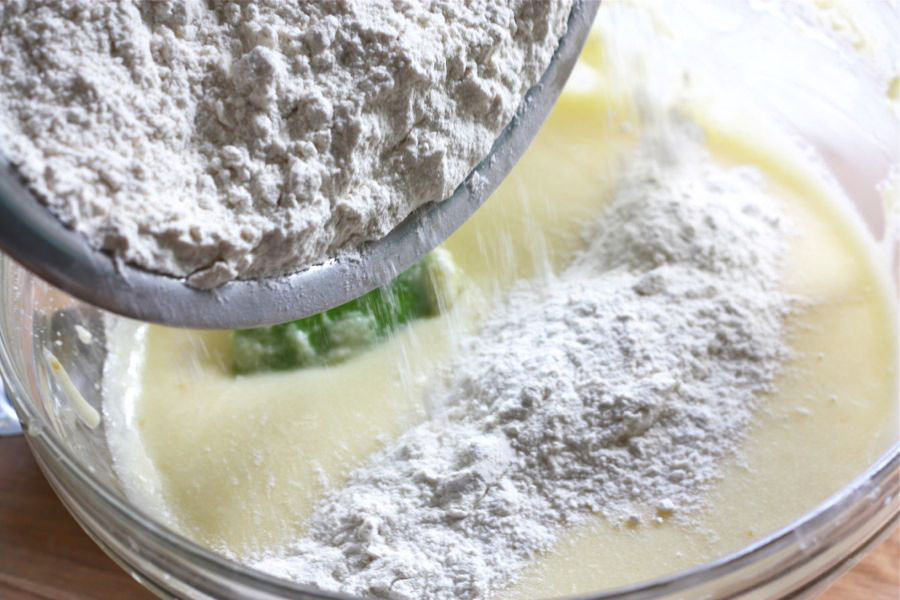 Fold in the dry ingredient mixture and mix until it just comes together. No overmixing.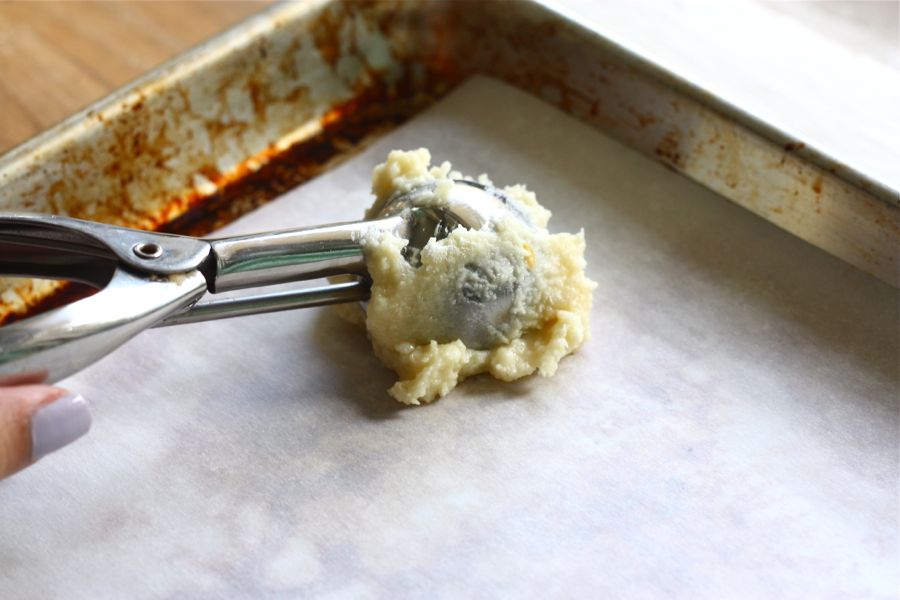 Using a cookie scooper (or two teaspoons), drop the cookie dough onto a parchment-lined baking sheet.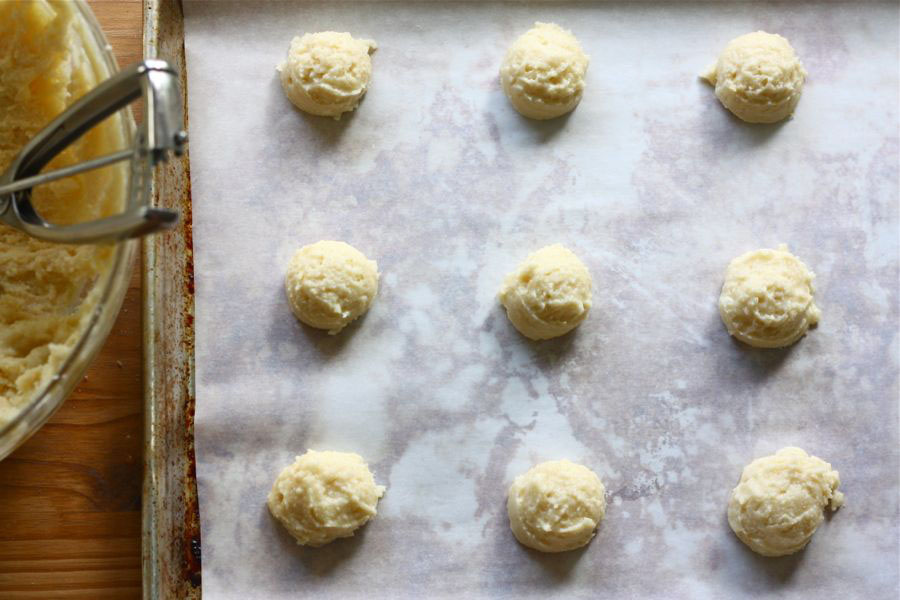 These cookies spread a bit so make sure they're not super close together.
Transfer them to a preheated oven (set to 375ºF) and bake for 15 minutes. While they're baking, make the glaze!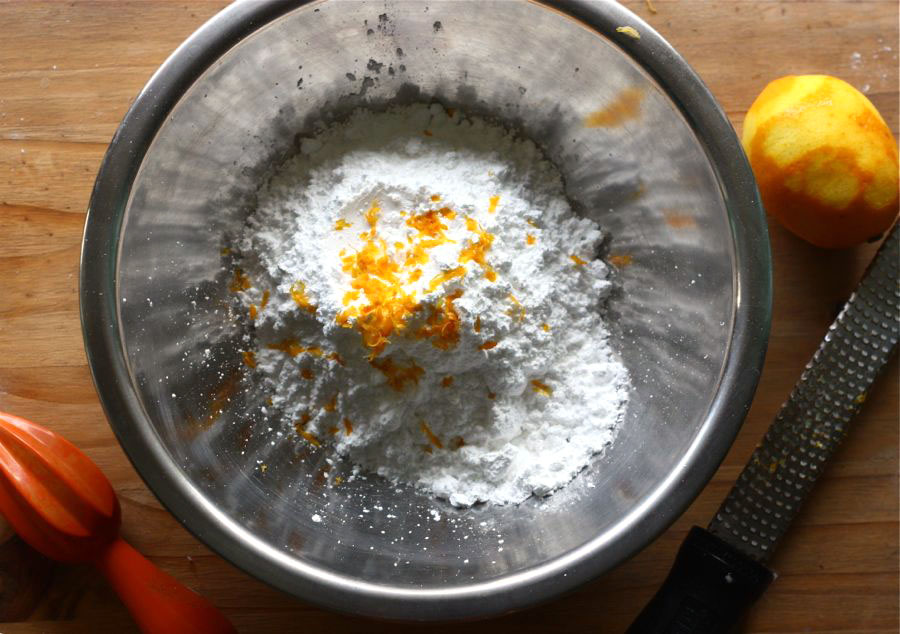 To a medium bowl, add the powdered sugar, fresh lemon juice and lemon zest. Yum! Mix it all together until it's nice and smooth.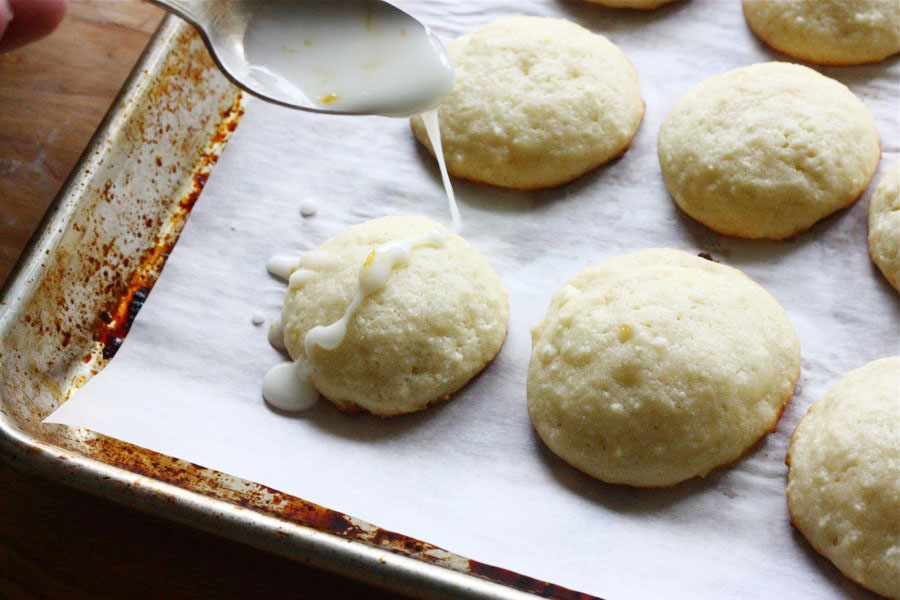 When the cookies are cooled to room temperature, drizzle the glaze on top. Get all Jackson Pollock with it—it's fun!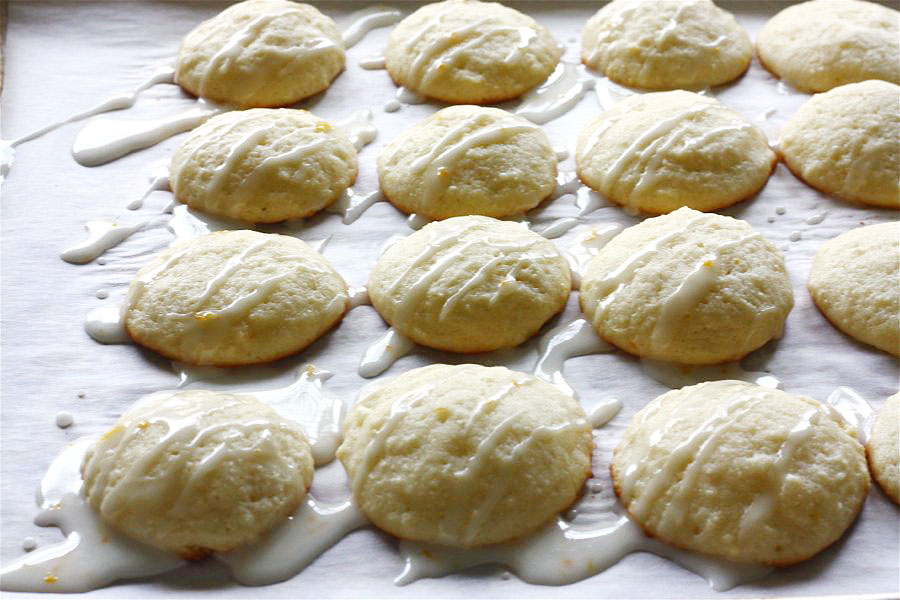 Allow the glaze to set for 2 hours before serving. But, I mean, if you wanted to serve the cookies while the glaze is all gooey and delicious, I doubt anyone would mind.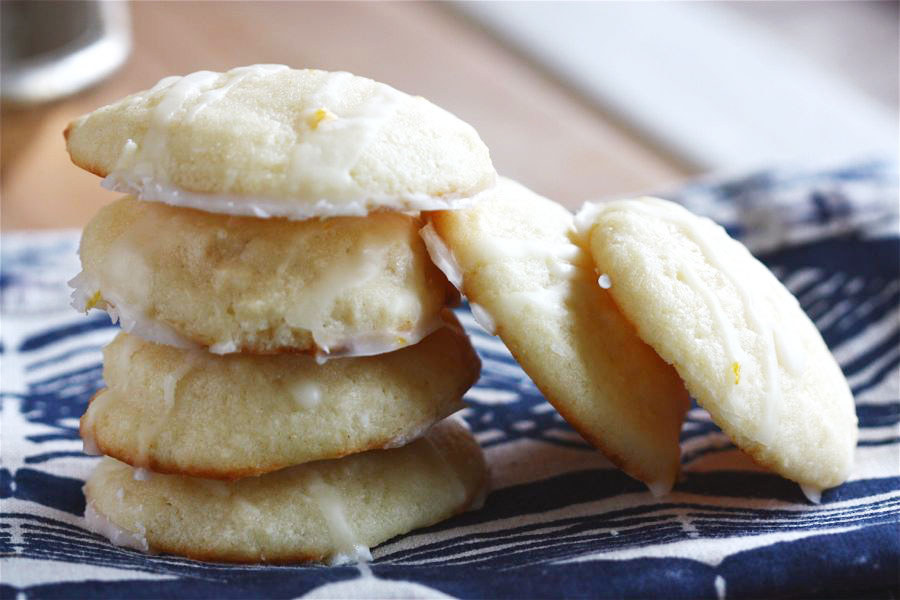 I'm excited to try these cookies with different types of citrus, like pomelos, cara cara oranges, and maybe blood oranges. The possibilities are endless!
Big thanks to Kay for this delicious and easy cookie recipe. It has officially earned its way into my treasure trove of great cookie recipes. It should be in yours, too. Go visit her blog, The Church Cook. She has really good recipes, I'm telling you.
Printable Recipe
See post on The Church Cook (Kay Heritage)'s site!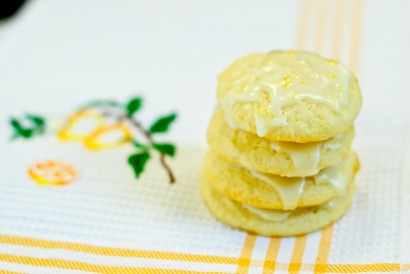 Description
Lemony cookies you will love!
Ingredients
FOR THE COOKIES:
2-½ cups All-purpose Flour
1 teaspoon Baking Powder
1 teaspoon Salt
1 stick Unsalted Butter, Softened
2 cups Granulated Sugar
2 whole Eggs
1 whole (15-ounce) Container Of Whole Milk Ricotta Cheese
3 Tablespoons Fresh Meyer Lemon Juice (regular Can Be Substituted)
1 teaspoon Meyer Lemon Zest (regular Lemon Zest Can Be Substituted)
FOR THE GLAZE:
1-½ cup Powdered Sugar
3 Tablespoons Fresh Meyer Lemon Juice
1 teaspoon Lemon Zest
Preparation Instructions
Preheat the oven to 375 degrees F.
For the cookies: In a medium bowl combine the flour, baking powder, and salt. Set aside.
In your large mixer bowl, combine the butter and the sugar. Using an electric mixer beat the butter and sugar until light and fluffy, about 3 minutes. Add the eggs, 1 at a time, beating until incorporated. Add the ricotta cheese, lemon juice, and lemon zest. Beat to combine. Stir in the dry ingredients. Do not over mix.
Line 2 baking sheets with parchment paper. Spoon the dough (about 2 tablespoons for each cookie) onto the baking sheets. Bake for 15 minutes, until slightly golden at the edges. Remove from the oven and let the cookies rest on the baking sheet for 20 minutes.
For the glaze: Combine the powdered sugar, lemon juice, and lemon zest in a small bowl and stir until smooth. Spoon about 1/2-teaspoon onto each cooled cookie and use the back of the spoon to gently spread the glaze. Let the glaze harden for about 2 hours. Pack the cookies into a decorative container.
Make Ahead:
Measure out dry and wet ingredients separately and it makes it so easy on the day of baking. Or bake the cookies and freeze them. On the day of serving, make and glaze the cookies at least a few hours ahead.


_______________________________________
Adrianna is the lovely lady behind the scrumptious blog A Cozy Kitchen. It's filled with all kinds of mouthwatering recipes and gorgeous photography. Whether you're in the mood for something vegetarian or meaty, fancy or pure comfort, light or decadent, there's sure to be something there for everyone.