Today's post is from Adrianne and Caroline of A Cozy Kitchen. Their blog is so full of mouthwatering recipes and beautiful photographs, you could spend hours in there trying to figure out what to try first. They picked the perfect warm weather treat to share with us today: Frozen Hot Chocolate Milkshake from TK member MamaFoodie. Take it away, gals!
_______________________________________


Like every other human on planet earth, I, too love a good milkshake. With the summer swiftly approaching, I've been on the lookout for a new one to whip up on those hot, sweaty days LA is known for. That's why when I saw this Frozen Hot Chocolate Milkshake by Tasty Kitchen member MamaFoodie, I knew I'd found my ticket to milkshake heaven. In her blog, Mama Foodie explains that this shake was inspired by the Frozen Hot Chocolate served at a famous NY eatery, Serendipity. I haven't had the chance to try the original, but if it's anything like this recipe, then their long lines and extensive history make complete sense.
Most milkshakes involve just a few ingredients thrown together in a blender; admittedly, this involves a few extra steps. Trust me when I say it's absolutely worth it.
Grab your blender. Let's get our milkshake on!
Here's the play-by-play: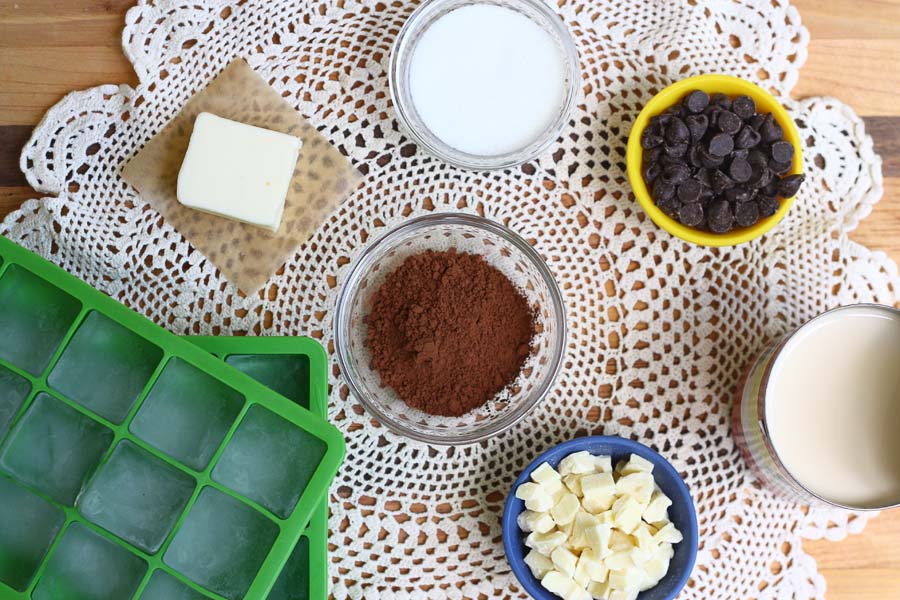 You'll need to get some ingredients together, most of which you probably already have in your pantry/freezer. The players are: ice, butter, sugar, semi-sweet chocolate chips, hot chocolate mix (or in my case, Dutch processed cocoa powder), evaporated milk and white chocolate chips.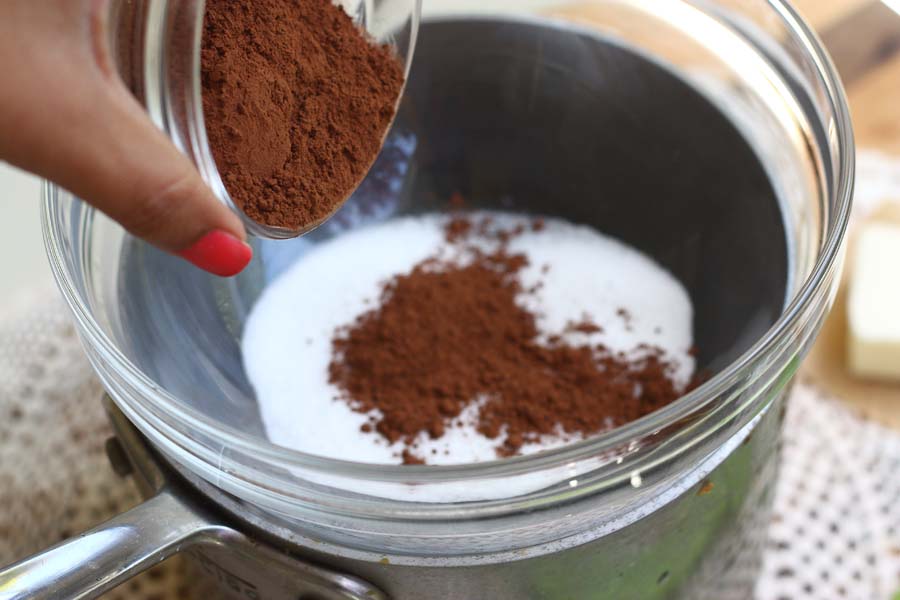 In a double boiler (or a bowl set over a pot with simmering water), add the sugar, hot chocolate mix…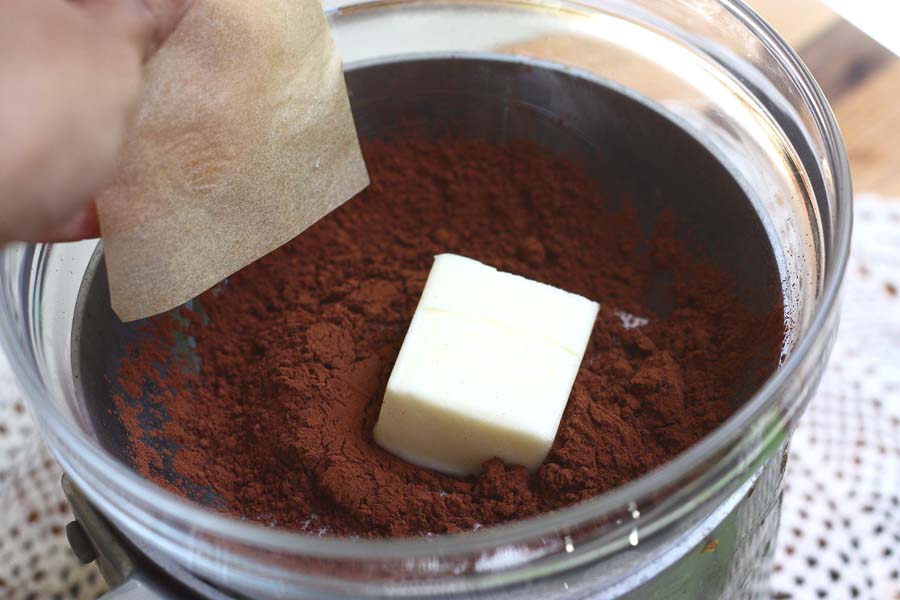 And butter. Place over medium heat and mix until combined.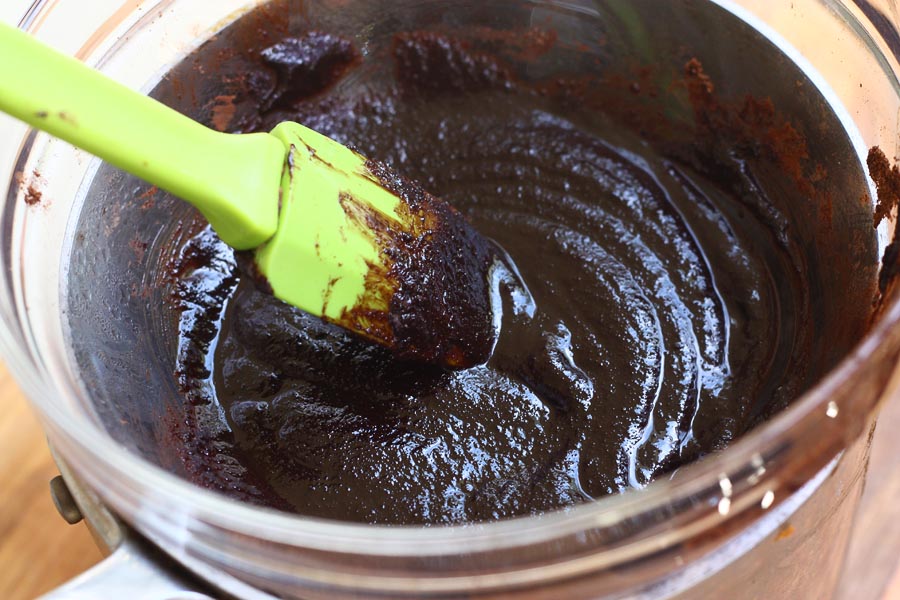 It'll become a thick chocolate, buttery paste. Try not to eat it.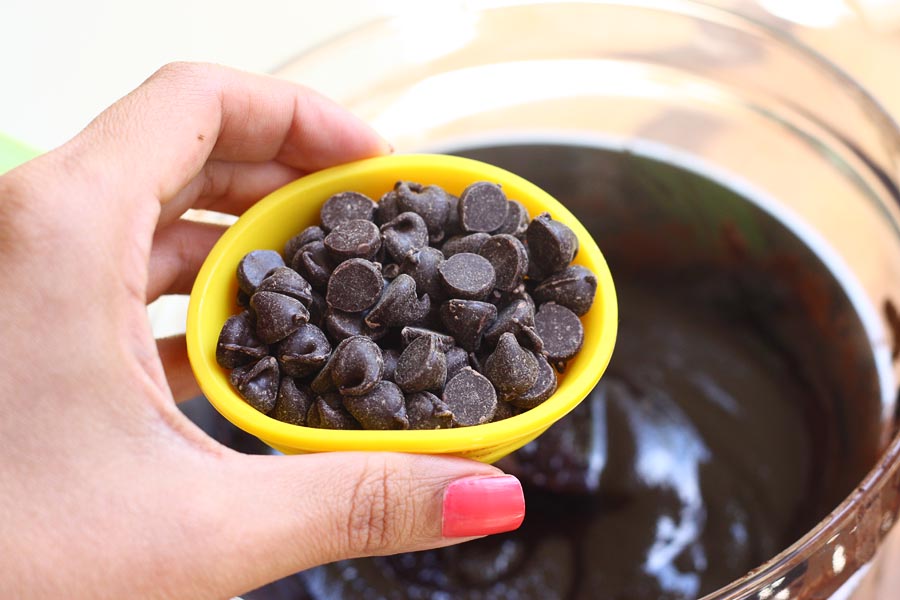 Next add the semi-sweet chocolate chips.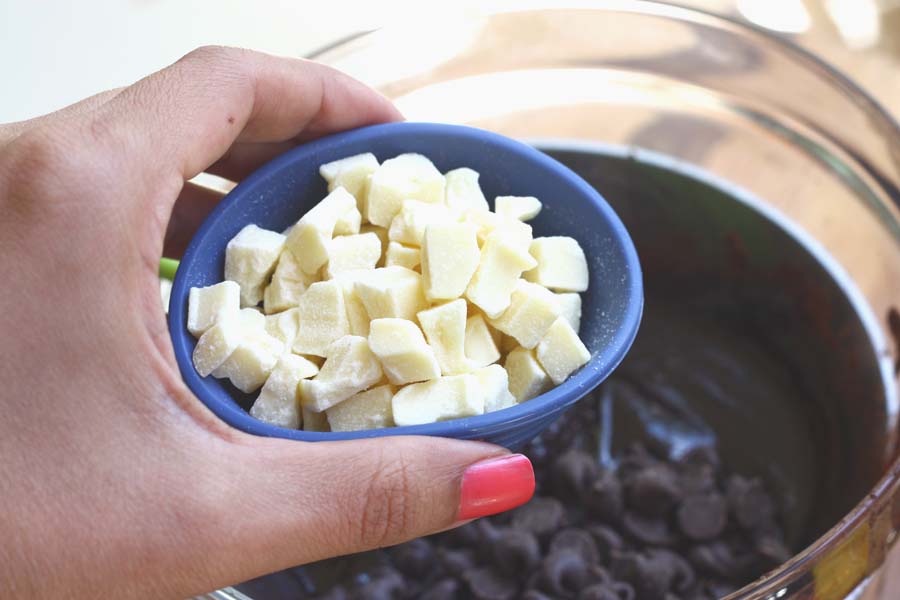 And the white chocolate chips and mix over medium-low heat until they're melted.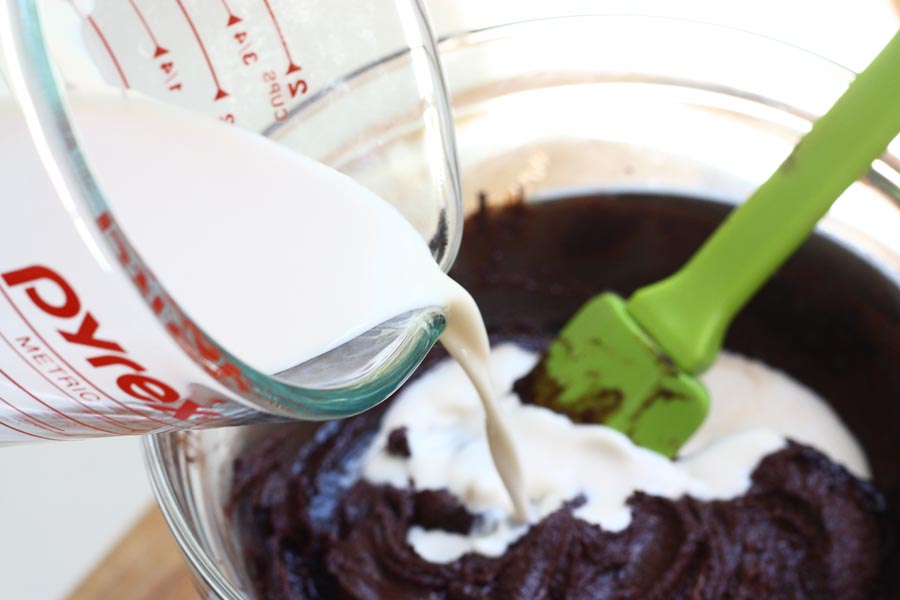 At this point, the mixture will be super thick. Take the pan off of the heat and pour in 1/2 cup of evaporated milk and mix well. The rest of the can will be used in a bit, so keep it close by.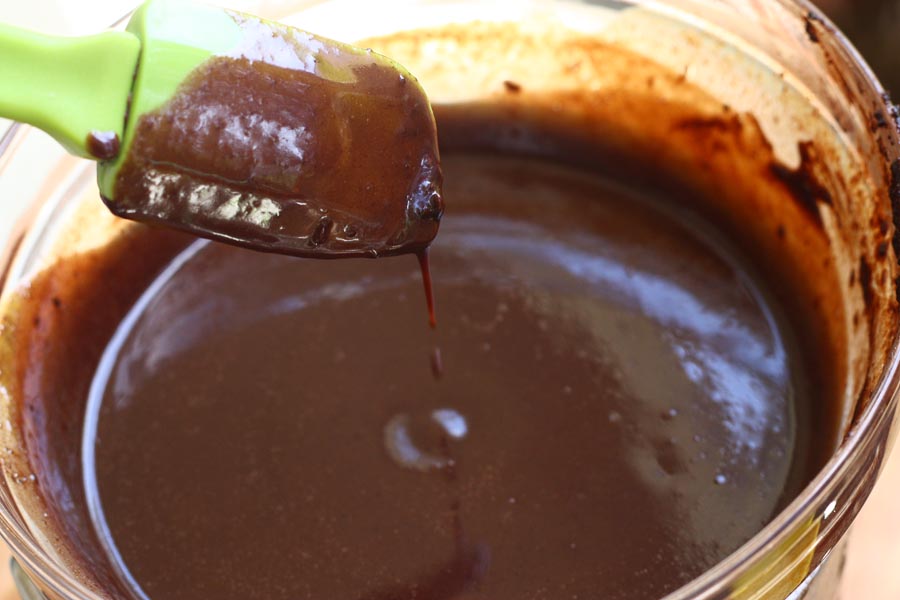 To avoid a watery milkshake, you want to bring the mixture to room temperature. This is the perfect time to wash some dishes, curl your hair or put on some eyeliner.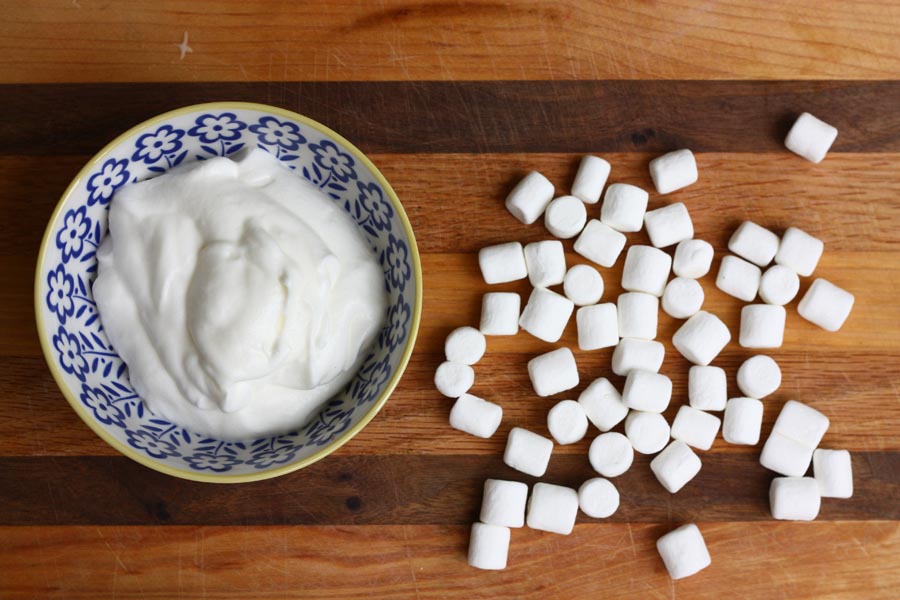 Or better yet, make some homemade whipped cream and grab a few handfuls of marshmallows. Set them aside.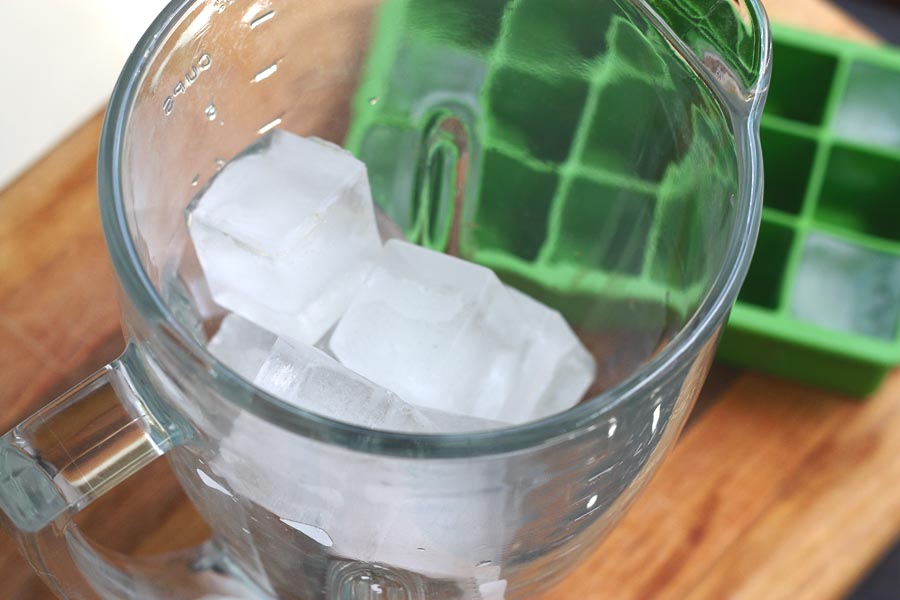 When the mixture is cooled down, grab your blender. When you get to this step, get excited. This means that you'll be sipping on a milkshake in under 5 minutes.
Add the ice cubes.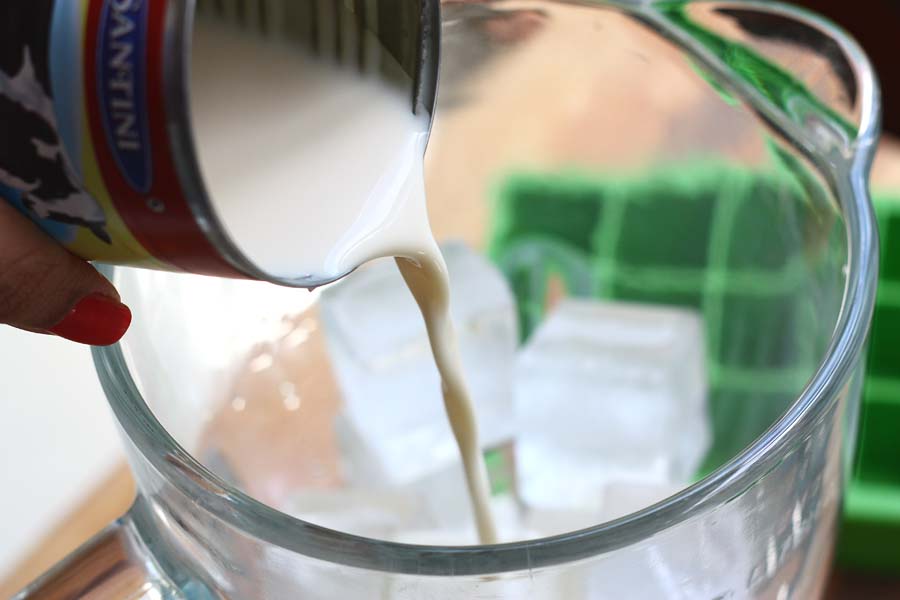 Next, pour in the remaining evaporated milk.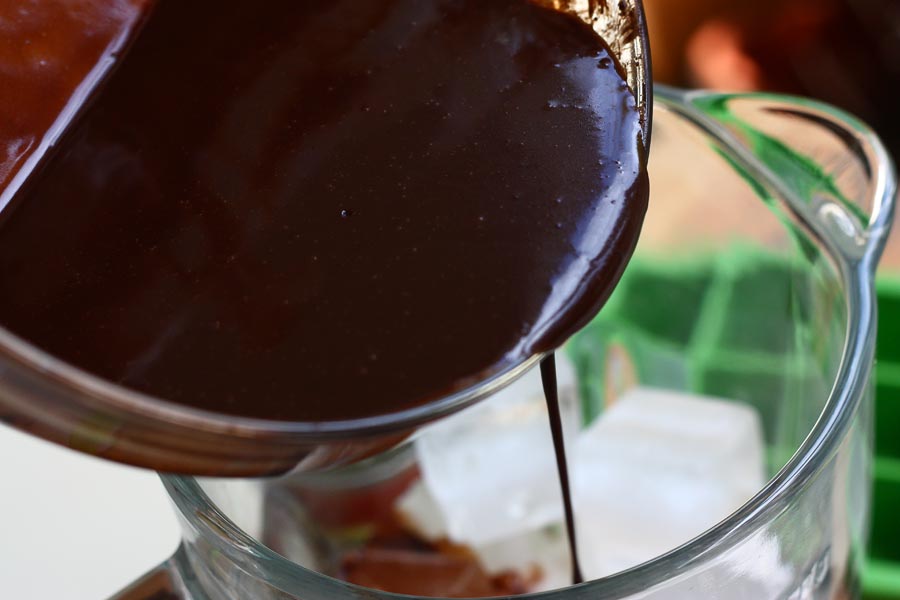 And then add the chocolate mixture. Good heavens!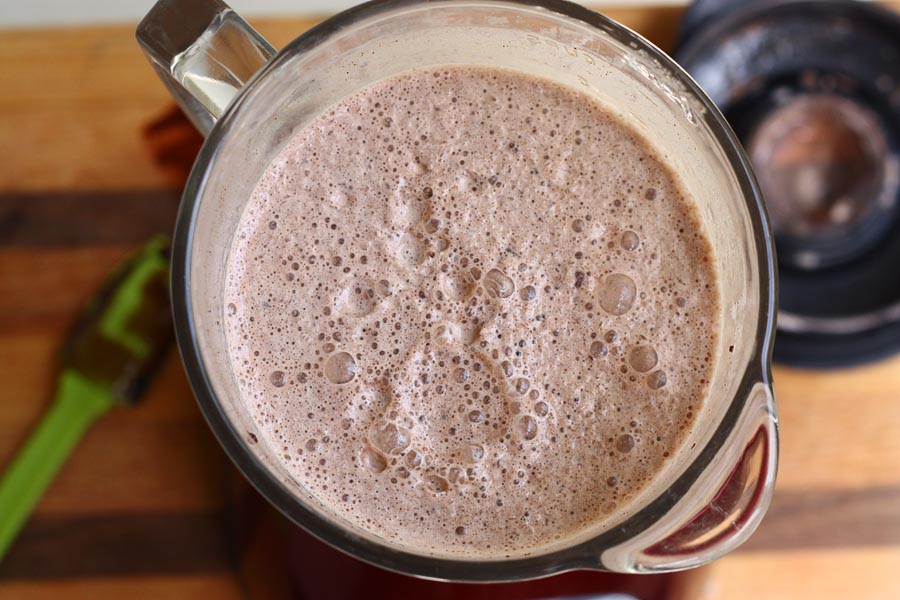 Blend everything together for a minute or so. When you take off the top you'll be met with this chocolate, icy deliciousness!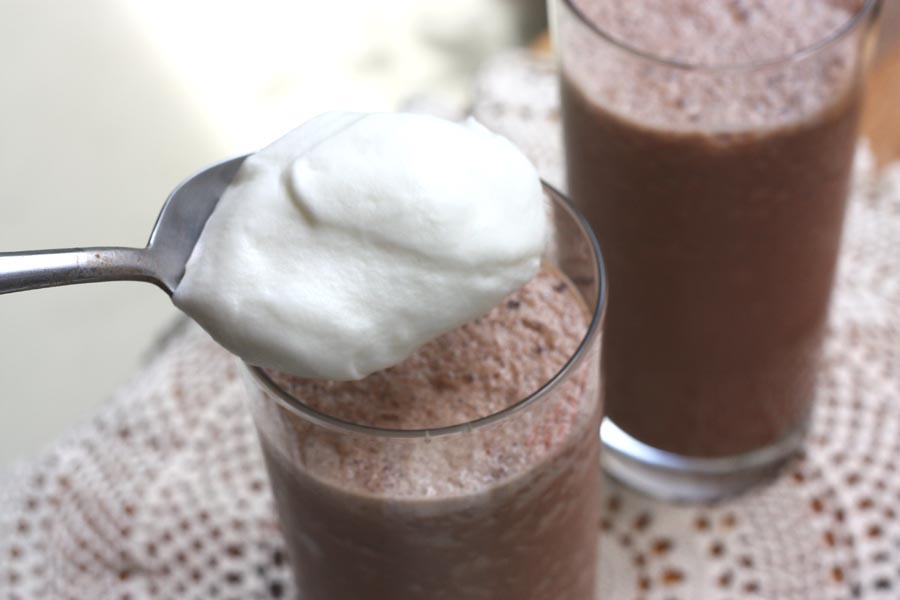 ">
Take a few glasses and fill them up! Top with the whipped cream.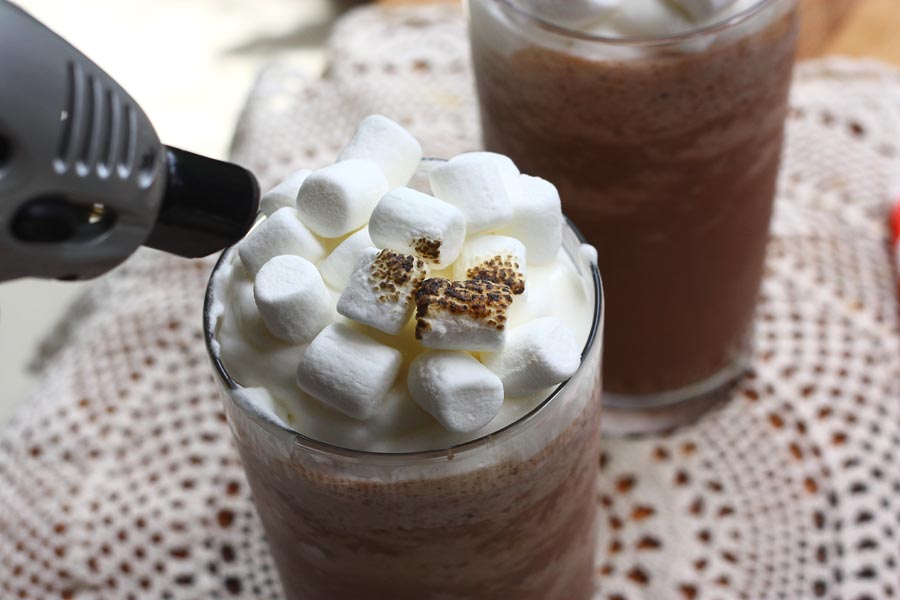 And sprinkle some marshmallows on top. Now if you're feeling really crazy, grab your torch and toast those suckers.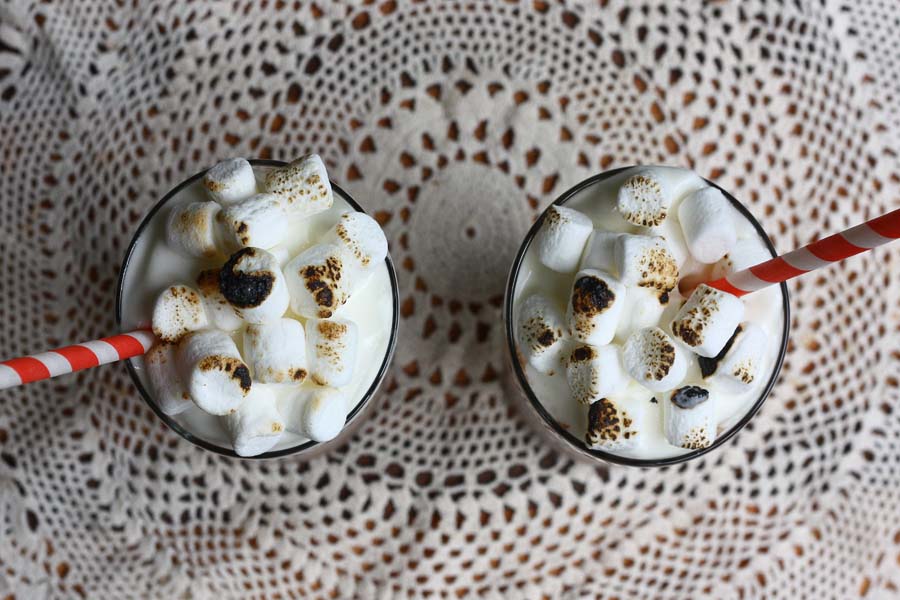 It doesn't get more delicious than toasted marshmallows over light whipped cream with a frozen chocolate milkshake underneath.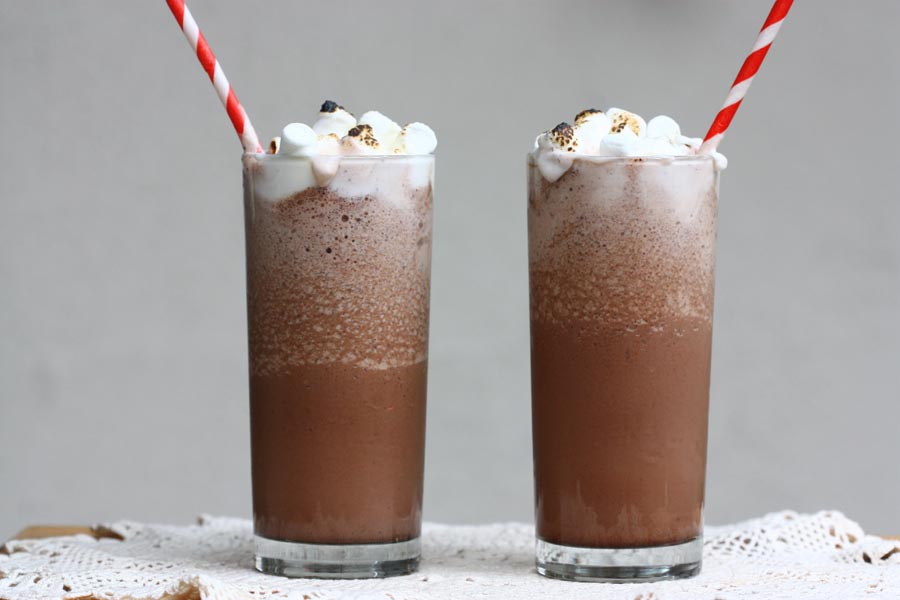 As I sat sipping on this chocolate sexiness, I tried to think of ways to improve on it, or provide you all with alternatives, but really there was no use. This recipe is pretty much perfect!
Thanks to Cindi for this yummy recipe! Be sure to check out her blog Mama Foodie for even more deliciousness.
Printable Recipe
See post on MamaFoodie's site!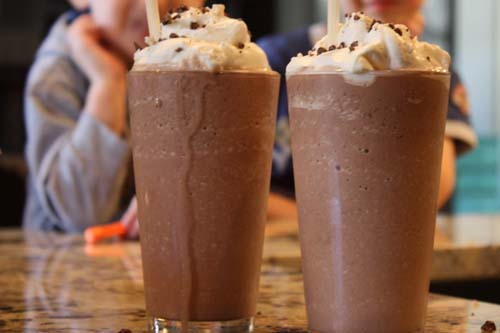 Description
My take on the famous treat from a NYC restaurant. Hot chocolate flavor served up icy cold!
Ingredients
3 Tablespoons Granulated Sugar
1 package Hot Cocoa Mix (about 3 Tablespoons)
2 Tablespoons Unsalted Butter
⅓ cups Semi-Sweet Chocolate Chips
⅓ cups White Chocolate Chips
12 ounces, fluid Can Evaporated Milk, Divided
4-½ cups Ice
Whipped Cream, To Taste
Mini Marshmallows, To Taste
Preparation Instructions
Combine sugar, cocoa mix, and butter in the top of a double boiler that is set over gently boiling water. Stir often until melted and a smooth paste forms. Add semi-sweet & white chocolate chips; stir. When chips begin to melt, slowly stir in 1/2 cup of evaporated milk. Stir until smooth. Cool to room temperature.
Combine the chocolate base mixture, the remaining evaporated milk and ice in a blender (you can do this in batches) and cover. Blend until smooth. Pour into frosty glasses. Top each with whipped cream. Sprinkle with additional chopped chocolate chips & mini marshmallows, if desired.


_______________________________________
Adrianna and Caroline are the lovely ladies behind the scrumptious blog A Cozy Kitchen. It's filled with all kinds of mouthwatering recipes and gorgeous photography. Whether you're in the mood for something vegetarian or meaty, fancy or pure comfort, light or decadent, there's sure to be something there for everyone.